AMarkets Rebate
$8 per lot | Partner ID : XWG40

What is AMarkets Rebate
AMarkets Rebate or AMarkets cashback is a partial return of the spread or trading commission that you have paid to the broker when opening or closing an order. We offer AMarkets rebate 80% of IB revenue, $8 per lot for Fixed account , $4.8 per lot for Standard account and $1.6 per lot for ECN account. AMarkets rebates are given to close orders both loss and profit, besides the rebate you will also get up to 5% loyalty bonus and reward points 1% of the rebate you receive.
AMarkets Profile
Data of Broker
Company Name : AMarkets LTD
Founded : 2007
Headquarters : Cook Islands
Regulated By : MISA, FSC & FSA
Broker Type : ECN
AMarkets is a company providing brokerage services in Latin America, Asia and CIS, AMarkets focuses on offering high-quality services and comprehensive support to its clients and partners. Professional team AMarkets is committed to finding innovative solutions and introducing new technologies so that AMarkets clients from all over the world could get the best trading conditions. AMarkets experts take an active part in various industry conferences and events, where they discuss trends and prospects of financial markets.
AMarkets keep all clients' funds separate from the company's operating accounts and diversify Company's assets among reliable global banks
AMarkets is an international group of companies operating under a single brand name. The legal structure of AMarkets is designed to ensure reliability of operations, business stability, as well the safety of clients' funds and the protection of their interests.
As AMarkets IB we provide rebate 80% of the IB commission we receive and credited to the rebate balance that can be withdrawn at any time according to the available balance.
AMarkets Account Types & Rebates
The following is AMarkets account types comparison, if there are different types of accounts, minimum deposit, spread, commission, leverage, lot size or other trading conditions between our website and the AMarkets website, this is due to late updates on our website. Opening live account through us to get rebates does not change the trading conditions of the broker and no markup spread/commission or hidden fees, if you are still in doubt please contact AMarkets support.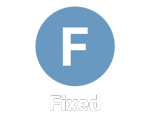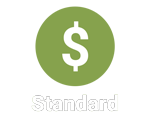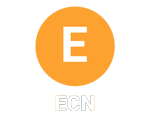 Rebate Forex Pair
$8 per lot
$4.8 per lot
$1.6 per lot
Rebate for Gold Pair
$8 per lot
$4.8 per lot
$1.6 per lot
Rebate Crypto
Up to $2.88 per lot
Up to $2.88 per lot
Up to $2.88 per lot
Rebate Other Pairs
Up to $1.6 per lot
Up to $1.6 per lot
Up to $1.6 per lot
Auto Rebate to Payment System
Trading Intruments
Forex, Metals, Crypto, Stocks, Bonds, Commodities & Indices
Contract Size
1 lot = 100.000 Unit
1 lot = 100.000 Unit
1 lot = 100.000 Unit
Min. Trade Size
0.01 lot
0.01 lot
0.01 lot
Mobile Platfom
AMarkets App, MT4, MT5 for Android and iOS
AMarkets Rebate Calculator
Use the following calculator to estimate the rebate you will earn, please note that the calculator results are approximate figures.
Your Rebates :
Rebates per lot:
Example pair : EURUSD
These result is approximate figure
Lot base on the contract size of each account type
How to Get AMarkets Rebate for New Trading Account
Open Live Account
Open AMarkets live account through our IB link, to get rebate your AMarkets account must be registered under our IB. Open live account here
Add Trading Account
Add your trading account in the member area MyPipsbackFX to track rebate history and access all features, if not yet member please Sign up first.
Setup Rebate Method
Setup your rebate method to automatically or manually in the member area MyPipsbackFX. Then select payment system to wire transfer, or e-currency such as Neteller, Skrill, Perpect Money or Paypal.
Deposit and Trading
Deposit your account using any method is available in your broker, then trading normally, and rebate will be paid automatically according to payment schedule or you can withdraw it manually.
How to Get AMarkets Rebate for Existing Trading Account
If you already have an AMarkets account, you can get rebate by opening an additional account in the AMarkets cabinet, to ensure the additional account under our IB, please follow step by step the instruction here.
AMarkets Rebate Term & Conditions
General terms
Rebate only given to AMarkets trading account that registered under PipsbackFX IB.
Become PipsbackFX member , If you are not yet a member please Sign up here.
All trading account must be submit (added) to the member area MyPipsbackFX.
The minimum withdrawal from the rebate balance depends on the payment system you choose, please see rebate payment systems here.
Rebate will be paid based on rebate schedule of system, see AMarkets rebate schedule here
Restrictions from AMarkets
Funding and Support Information of AMarkets
| | | |
| --- | --- | --- |
| Deposit & Withdraw Methods | : | Bank Wire, Debit/Credit Card, Perfect Money, Cryptocurrencies, AdvCash and see all |
| Deposit Currency | : | USD, EUR and MBT |
| | | |
| --- | --- | --- |
| Contact Page | : | AMarkets Support center |
| 24 Hours Support | : | Yes |
| Support Languanges | : | Arabic, Chinese, English, French, Italian, Korean, Malay, Polish, Portuguese, Russian, Spanish, Hindi |
| Support Options | : | Email, Live Chat, Phone, Web Form |
Regulatory Agencies of AMarkets
Based on what is written on the AMarkets website, they claim to be regulated by MISA, FSC and FSA.
AMarkets LTD regulated by Mwali International Services Authority
| | |
| --- | --- |
| Link | https://mwaliregistrar.com/ |
| Short Name | MISA |
| Country | Island of Mwali |
| Address | BP 724, Fomboni L'île de Mwali (Mohéli) Autonomous Island of Mwali (Mohéli) Comoros Union |
| Description | MISA supports the independent Companies Registry, Banking, Trading, and Gaming, stating that the organization of administrative, commercial, or industrial entities and units and fairs and markets shall fall within the jurisdiction of each autonomous island. |
AMarkets LLC regulated by Financial Supervisory Commission
| | |
| --- | --- |
| Link | https://www.fsc.gov.ck/ |
| Short Name | FSC |
| Country | Cook Island |
| Address | PO Box 594, Avarua, RAROTONGA, Cook Islands |
| Description | FSC is the licensing authority for all financial institutions being banks, insurers (including captives), money-changing and remittance businesses and trustee companies. |
AMarkets LTD (SVG) regulated by Financial Services Authority
| | |
| --- | --- |
| Link | https://svgfsa.com/ |
| Short Name | FSA |
| Country | Saint Vincent and the Grenadines |
| Address | 2nd Floor, Reigate Building P.O. Box 356, Kingstown St. Vincent, West Indies |
| Description | FSA is a single regulatory unit with the responsibility of regulating certain entities and businesses in the financial sector and provides for regulated matters. FSA was created by Parliament to institute a new system to manage, direct control and supervise the international financial services industry and domestic non-bank institutions |
AMarkets Bonuses and Promotions
There are no bonuses and promotions for AMarkets at this time or or maybe we are too late to update it, to make sure please visit here.